Fentanyl Rehab
Hope begins at Decision Point Center
Fentanyl Rehab in Arizona
Evidence-Based Fentanyl Addiction Treatment in Arizona
Fentanyl is one of the strongest opioid drugs on the market as well as one that is shorter-lasting than some of the other well-known drugs, which is a deadly combination for addicts. Fentanyl is often used after surgery or for pain that breaks through beyond the normal opioid that a chronic pain sufferer takes. It also is available for time-release, providing strong pain relief over time. These factors create a dangerous effect for drug use disorder sufferers, because the chances of overdosing are extremely high.
If you or someone you love is addicted to fentanyl, there is no time to wait. You need to seek rehabilitation before it is too late. Our team of opioid addiction specialists at Decision Point Center can be your guide in recovery.
On This Page:
---
Your life is worth so much more than living in the grip of a drug. Contact us today for more information about our Arizona fentanyl rehab center.
---
Take The First Step Towards Your Recovery
\

Our fentanyl rehab center offers a safe place for people who abuse or are addicted to opioids, helping the break their habit in a comfortable and controlled environment.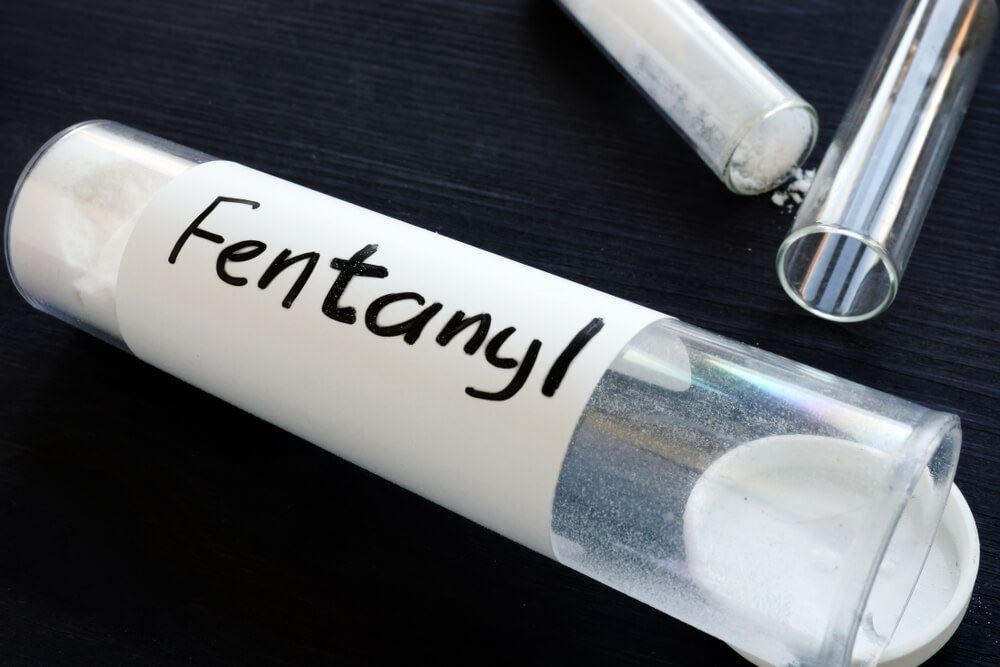 ​​Our professional staff understands that there is no such thing as a one-size-fits-all style of treatment, which is why we take the time to learn about your unique situation and the potential challenges to recovery in order to develop the best possible treatment. We can also help you manage psychological symptoms whenever you experience withdrawal symptoms and suffer from any pre-existing mental health conditions.
We provide a Residential Inpatient program that consists of various therapeutic approaches and modalities such as Cognitive Behavioral Therapy (CBT), Dialectical Behavior Therapy (DBT), Trauma Therapy, Family Therapy, and EMDR Therapy, followed by a comprehensive assessment. Since fentanyl is a powerful drug to overcome, we offer longer treatment through extended residential care that lasts an additional.
As with other opioid addictions, fentanyl's signs and symptoms look much like a sedative. They also may be accompanied by a lack of care for oneself, possibly illegal activity, or apathy towards life in general.
If you or a loved one is exhibiting any of the following symptoms, it is time to seek help:
Euphoria
Drowsiness
Mellowness
Dry mouth
Slowed breathing
Itching/scratching skin excessively
Loss of appetite
Headache
Insomnia or disrupted sleep patterns
Vivid or bad dreams
Sweating
Water retention in extremities
Fentanyl is a drug that requires increased dosage rather quickly to achieve the same affect, and addiction typically sets in rapidly. It is imperative that you seek help as early and as diligently as possible to reduce risk of death or permanent damage from overdose.
Read More
Read Less
When you need help with recovery, turning to professional help can often be the difference of recovering into a life of sobriety or reaching a point of no return. Our team understand that asking for help takes courage and strength beyond what most believe they have—but we know you have that strength. Let our Arizona drug addiction treatment team show you how much power you hold within. Why choose Decision Point? We utilize a combination of old and new treatment options, pairing tried and true rehabilitation theory with outdoor adventure therapy. We tailor your experience to build your confidence and show you just how strong you are. Don't let the fentanyl win, contact our team today and take the first step towards recovery.
Recommended Reading
Continuum of Care

At Decision Point Center we are committed to ALWAYS walking alongside you. Even once you have completed our program, we make ourselves and our resources available to you any time you need.

Array of Possibilities

Just like no two individuals are alike, neither are two addictions. We offer many different services in order to ensure your program is customized to your unique needs and goals.

Full-Person Plan

Unlike other centers, we treat the individual, not the addiction. We work with you both during treatment and then work to help prepare you for once you leave. The journey begins with us but continues with you.

Decades of Experience

Experience one of the most comprehensive assessments in the treatment world today and we understand that in order to treat the addiction, we must also treat the underlying cause.
Working to make your recovery affordable by accepting most insurances
Do not be discouraged if you are not seeing your insurance provider listed on our website. We take many types of insurance! Call Today:
(844) 292-5010
In-Network: BCBS

In-Network: Aetna

In-Network: Humana

In-Network: Cigna

In-Network: Carelon

In-Network: MultiPlan

In-Network: HMC

In- Network: Shasta

In-Network: Anthem

In-Network: Tricare

In-Network: Health Choice

In-Network: ACPN

In-Network: FedMed

In-Network: MagellanHealth

Out of Network: Oxford Health