Cigna Alcohol & Drug Rehab in Arizona
Addiction Treatment Covered by Your Cigna Insurance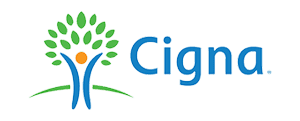 Decision Point Center strives to make rehab accessible to everyone. We know that for many Americans, including those in Arizona, financial security is a major issue in your life. It's a big reason why so many people don't bother to seek professional help when they're struggling with alcohol or drug addiction. Fortunately, our recovery team is working to expand insurance coverage so we can help as many people as possible afford the treatment they need to get sober and reclaim their lives. We're pleased to share that we're working with Cigna to provide coverage to insurance holders in the area. Read on to learn what services Cigna covers, and feel free to call us if you have additional questions.
Learn more about our various treatment programs and our approach to wellness by giving us a call at (844) 292-5010, or fill out our online form. Our team is always available and happy to answer any of your questions or concerns.
Does Cigna Cover Alcohol & Drug Treatment?
Cigna is a global insurance company that offers health insurance products and services in 30 countries. Some of their policies and services include medical, dental, pharmacy, vision care, and health coaching coverage.
Because of Cigna's reputation as a physical health insurance provider, not many are aware that some of their policies can also cover aspects of behavioral health, including alcohol and drug rehab. Some policies include coverage for residential treatment, depending on the length of the stay, and services within rehab, like therapy and medical care, are included as well.
Cigna may be able to cover some of the following services we provide:
With your insurance policy, you may be able to join us in a calming, welcoming environment where you can begin your recovery journey in peace.
Are Mental Health Services Covered by Cigna Insurance?
In addition to covering rehab for alcohol and drug addiction, Cigna also covers mental health-related services. This means individuals seeking treatment for their mental health disorders can obtain coverage under their existing Cigna plans. By contacting us, we can help take a look into your benefits for you for no cost.
At Decision Point Center, we offer dual diagnosis treatment to those who struggle with both addiction and mental health conditions, like depression, bipolar disorder, post-traumatic stress disorder (PTSD), and more. We have a wide range of methods and therapies we use to treat dual diagnoses, so we recommend giving us a call so we can determine what your insurance under Cigna can cover.
Learn more about our other insurance options by calling our Arizona team today at (844) 292-5010. At Decision Point Center, your well-being is our priority. Get Cigna drug and alcohol treatment today.
Patients Who Chose Recovery
Share Their Experiences
- Leigh G.

- Peter O.

- Lauri A.

- Jonathan R.

- Andy