Heroin Rehab
Hope begins at Decision Point Center
Heroin Rehab in Arizona
Prescott Heroin Addiction Treatment –
(844) 292-5010
Are you or a loved one struggling with heroin use? Has it become an addiction that has damaged parts of your personal and professional life? The first step in recovery is admitting you have a problem, and the second step for so many people is coming to Decision Point Center located in Prescott, Arizona.
We are a drug rehabilitation center that utilizes the tried-and-true Therapeutic Community model to guide you to recovery with comfort and creativity. We personalized our recovery programs to everyone who comes to us for help, which plays a major role in securing lasting sobriety.
When we take in a new client, we review the following to customize their treatments:
Information regarding past family trauma
Job or career expectations
Nutritional and medical needs
Psychiatric and psychological evaluations, if any exist
Everything can play a role in why you began using or become addicted to heroin, so we leave nothing overlooked when designing your recovery program. It is all part of the Decision Point Center difference that sets us apart from other rehabilitation centers in Arizona.
On This Page:
Take The First Step Towards Your Recovery
\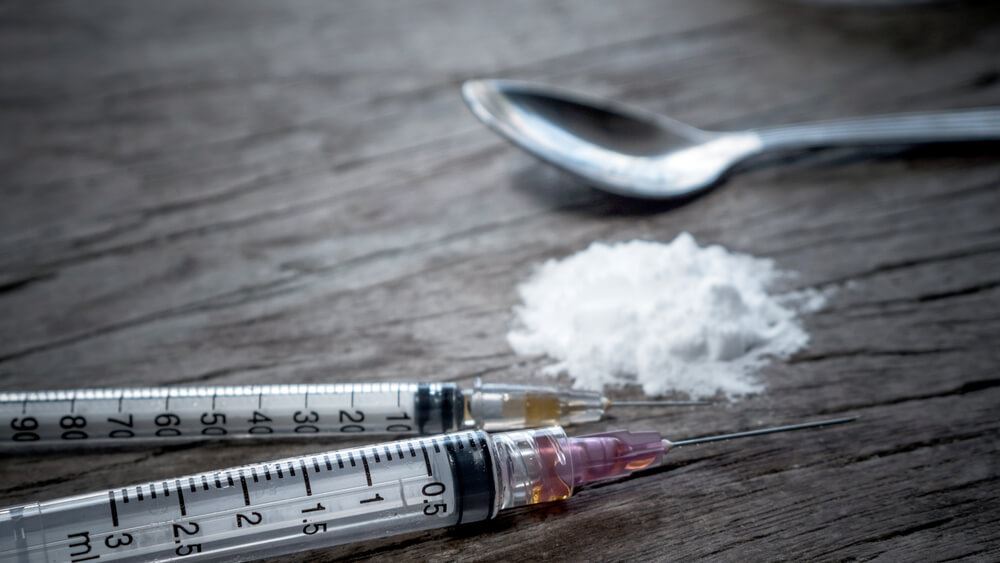 The path to recovery and sobriety can be intimidating when you travel it alone. Thanks to the genuinely caring and compassionate professionals at Decision Point Center in Arizona, you do not need to continue without support and real guidance. We take the time to get to know you and your unique situation so we can be confident that we are providing the best possible heroin addiction treatments and therapies, and never anything created in a "cookie-cutter" process.
Programs and treatments that might interest you include:
Treatment for heroin addiction starts by administering medically monitored detox to eliminate the substance from your body. As soon as you are stabilized and not affected by the physical effects of heroin, you will ready to overcome your addition through our inpatient care and available programs. Since we understand that everyone doesn't recover in the same way and at the same time, we are also prepared for long-term recovery.
If you suspect someone you know may be addicted to heroin, pay close attention to their home, their physical characteristics, and their lifestyle habits to identify certain telltale signs. Identifying the truth and depth of the problem is the first step towards supporting your loved one's long-term sobriety.
Signs of heroin addiction include:
Slurred speech
​Needle marks
Dilated or constricted pupils
Hostile or erratic behavior
Poor job or academic performance
Isolation from friends and loved ones
Stealing money for drugs
Significant weight loss
Shortness of breath
Constant itching
---
---
Read More
Read Less
If you know someone struggling with heroin addiction, urge them to seek help. While it may be uncomfortable to approach them about their struggles, speaking up and letting them know you are concerned could potentially be the push they need to turn their life around. You could be saving their life.
If your loved one is in need of heroin addiction treatment:
Learn as much as you can about heroin addiction so you can better empathize with their situation and understand exactly what they are going through.
Approach them from a place of compassion, not judgment.
Plan out what you want to say in advance. If it helps, write down your thoughts and feelings.
Understand that they may react negatively. They may not realize the extent of their addiction or they may be in denial. Be persistent, but understand that you cannot force someone to seek help.
If they agree to seek treatment, stay involved in their recovery. Be the support they need when they need it most.
If your loved one refuses to acknowledge an obvious problem, consider staging an intervention with professional help.
Continuum of Care

At Decision Point Center we are committed to ALWAYS walking alongside you. Even once you have completed our program, we make ourselves and our resources available to you any time you need.

Array of Possibilities

Just like no two individuals are alike, neither are two addictions. We offer many different services in order to ensure your program is customized to your unique needs and goals.

Full-Person Plan

Unlike other centers, we treat the individual, not the addiction. We work with you both during treatment and then work to help prepare you for once you leave. The journey begins with us but continues with you.

Decades of Experience

Experience one of the most comprehensive assessments in the treatment world today and we understand that in order to treat the addiction, we must also treat the underlying cause.
Working to make your recovery affordable by accepting most insurances
Do not be discouraged if you are not seeing your insurance provider listed on our website. We take many types of insurance! Call Today:
(844) 292-5010
In-Network: BCBS

In-Network: Aetna

In-Network: Humana

In-Network: Cigna

In-Network: Carelon

In-Network: MultiPlan

In-Network: HMC

In- Network: Shasta

In-Network: Anthem

In-Network: Tricare

In-Network: Health Choice

In-Network: ACPN

In-Network: FedMed

In-Network: MagellanHealth

Out of Network: Oxford Health