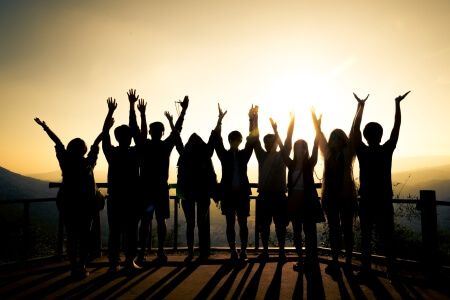 Adventure and Recreation at Decision Point are designed to engage people in adventure activities, sober fun, and challenges that promote inner growth. This is possible through the daily activities and through monthly multiday camping trips throughout Arizona.
Adventure comes in many forms for many people. Some really enjoy the extremes of climbing, rappelling, zip lining, and canyoneering, while others enjoy the quiet and peace of kayaking or hiking in beautiful forested or desert areas. Of course, high adrenaline and absolute peace and quiet cannot always be achieved. The middle ground of learning survival skills, basic archery, park games, and disc golf are a few activities that we also undertake.
Fun is important for many who have struggled with addiction, especially the younger crowd. Why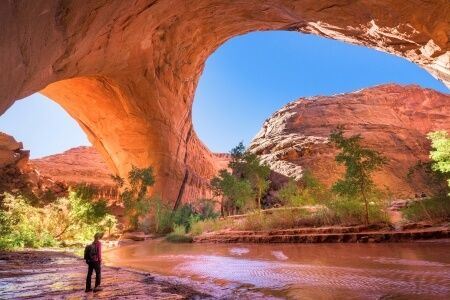 give up your drug of choice if you are to never have fun again? The variety of activities that Decision Point clients undertake offers a variety of opportunities for one to discover other enjoyments that are available and implement into their lives.
All our activities are challenge by choice, which means if one is not comfortable, they can opt out. This does not mean an easy way out is available. Staff encourages everyone to push themselves for the opportunity to grow as an individual. Many people do choose to challenge themselves, not just physically, but emotionally and spiritually as well. Growth does occur and what a blessing it is to see!
Adventure and Recreation is a vital part of the programs at Decision Point Center. It often brings a client out of their shell, develops their perspective, or shows them that change is possible. Through these realizations, it opens the door for greater growth in the rest of the programs available. Fun, adventure, growth. What more could one ask?