Valium Rehab in Arizona
A New Life is Possible, It is Time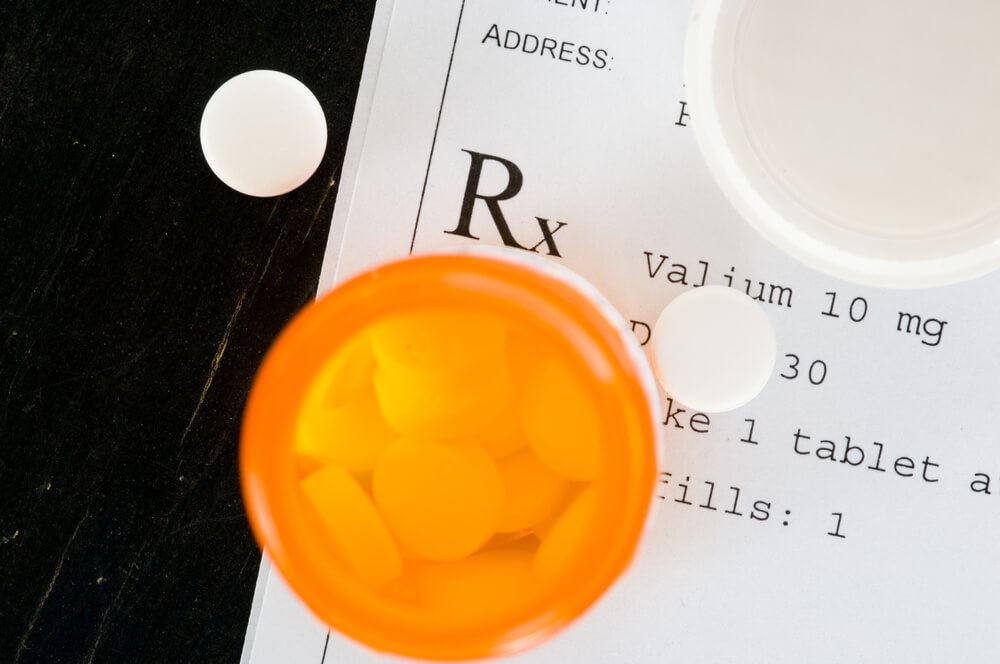 Valium is a popular brand name for the anxiety treatment drug, diazepam. It is a part of the benzodiazepine class of drugs, and can also be used to treat muscle spasms, alcohol withdrawal, and seizures. Although this drug can be effective in treating medical conditions, it can do more harm than good if used without the guidance of a doctor. Valium is highly addictive, and even those with a prescription are at risk for the hazardous effects of the drug.
Decision Point Center can help you recover from Valium abuse and addiction. We apply a holistic approach to treatment that fosters complete wellness. We are available to speak with you and answer your questions about our Arizona Valium addiction treatment program.
To get started on your recovery, contact us online or call (844) 292-5010.
About Valium
Valium has multiple uses, but is mainly used to treat anxiety. It is a prescription drug that must be taken under the direction and supervision of a doctor. Patients can quickly develop a dependence on Valium even if they began using the drug under a doctor's orders. Without a doctor's guidance, Valium can be highly addictive and abuse of the drug can be harmful, or even fatal. People who attempt to decrease their use of Valium may experience severe withdrawal symptoms.
The drug's effect on anxiety symptoms and its addictive properties make Valium a commonly abused recreational drug. Doing this is highly dangerous, especially when combined with other recreational drugs or alcohol.
Without proper medical guidance, people who use Valium may also be subjected to adverse drug reactions and other negative effects. Some people are allergic to diazepam. People with other medical conditions can respond negatively to the drug as well. All of these issues are risks any time a person is using Valium, but are especially hazardous when Valium is used without a doctor's guidance.
Signs of Valium Addiction
Valium addiction can be identified by any unusual changes in behavior that are indicative of drug abuse. It is important to remember that Valium is a prescription drug, and that taking the medication without a prescription — for any reason — is dangerous. Taking Valium without a doctor's orders can quickly lead to addiction.
Valium addiction may be exhibited through signs such as:
Using the drug without a prescription
Constantly refilling a prescription
Using other drugs or drinking alcohol with Valium
Financial issues
Isolating from friends and family
Physical and Mental Effects of Valium Abuse
Abusing valium can lead to severe physical and mental side effects. As dependence on the drug increases and a person begins to take more pills each day, the medication can take its toll on the user's health. Excessive valium use, as with any drug, can lead to overdose. Valium overdose may be marked by signs such as loss of coordination, muscle weakness, loss of consciousness, of extreme tiredness and fatigue. A valium overdose can be fatal.
Valium abuse can lead to symptoms such as:
Increased anxiety and depression
Drowsiness
Trouble sleeping
Muscle weakness
Irritability
Agitation or impulsivity
Seizures
Hallucinations
Muscle weakness
We Are Here for You
If you are struggling with Valium addiction, recovery is in reach. At Decision Point Center, we offer a comprehensive benzodiazepine addiction treatment program that is tailored to the needs of all of our clients. With a wide array of traditional treatment options, therapy methods, and alternative approaches, we are confident that there is a program here for you.
Complete our contact form or call (844) 292-5010 to speak with our team.
Patients Who Chose Recovery
Share Their Experiences
- Leigh G.

- Peter O.

- Lauri A.

- Jonathan R.

- Andy