Marijuana Rehab in Arizona
Call Our Marijuana Addiction Treatment Center Today
Despite the fact that many states are currently legalizing its use, many people still find themselves in need of marijuana rehab. Contrary to popular belief, marijuana can cause addiction. The chemical substances in marijuana and cannabis are not known to be addictive narcotics, but the feelings of displacement and mild euphoria caused by marijuana use can be addicting. People who intend to only use marijuana recreationally once in a while often find themselves using the substance multiple times a week. Some are even chronically tied to marijuana, partaking in it several times a day, to the point where drug use becomes drug abuse.
If you or a loved one have become addicted to marijuana, it is time to discover your strength and take your life back. Come to Decision Point Center marijuana rehab treatment in Arizona. We offer compassionate and effective guided therapies, treatments, and other residential programs to help you conquer your addiction.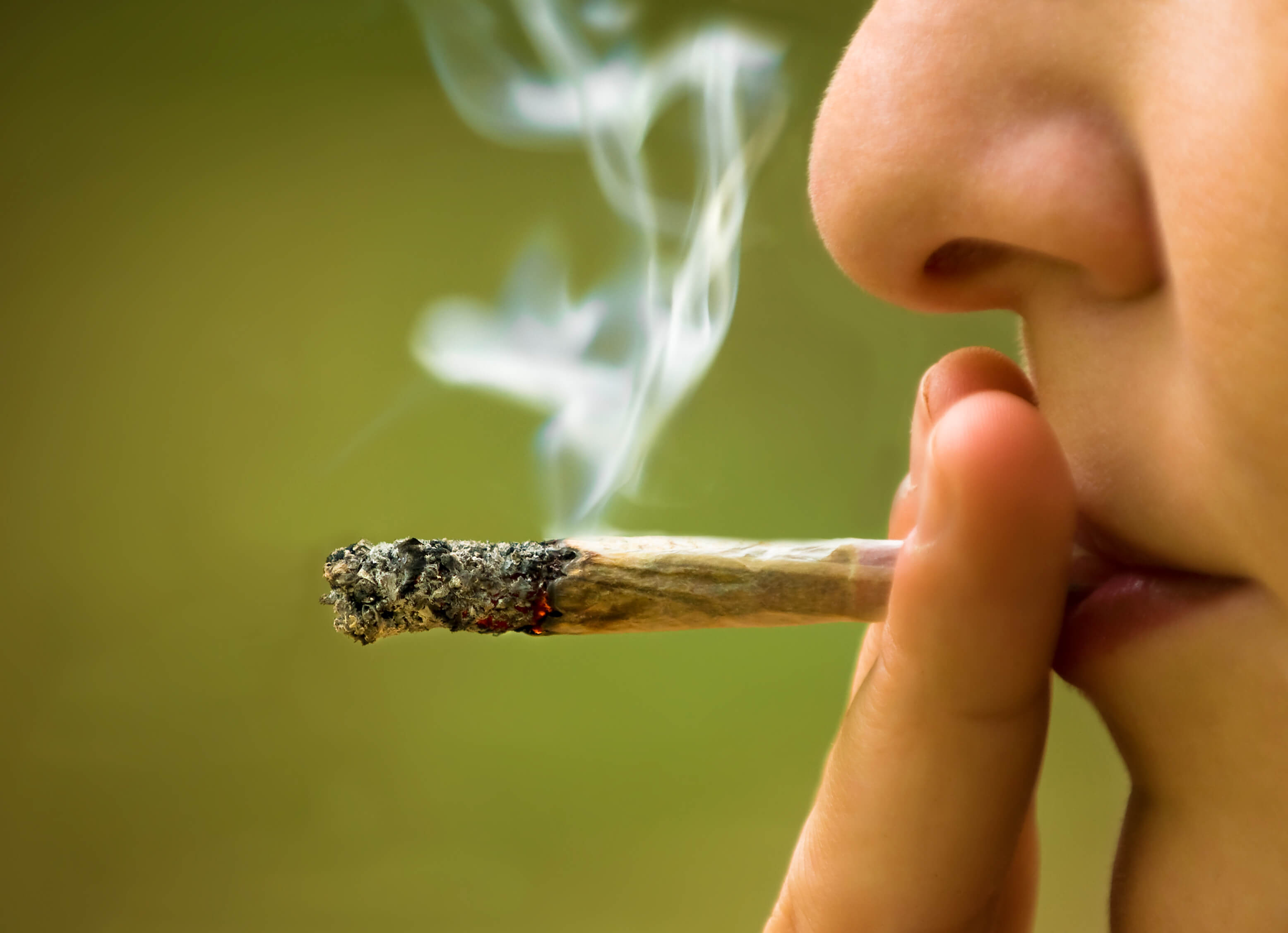 Some people will experience the following withdrawal symptoms after stopping marijuana use:
Anxiety
Depressions
Mood swings
Difficulty sleeping
Insomnia
Decreased appetite
Irritability
Full-body chills or shakiness
Take your first steps on the road to recovery with confidence, by walking into Decision Point Center. We always keep your health and safety in focus, allowing you to feel safe and comfortable as you find your feet again.
There is never a bad time to get better. Contact our team today for more information.
Specialized Treatments to Help Marijuana Addiction
At our Arizona marijuana rehab center, we are all about finding customized ways to help our patients defeat drug use once and for all. We tailor each program to the patient's unique needs and expectations. When you come to us for marijuana addiction treatment, we will sit down with you to come up with a tailored program that you can rely on.
Effective methods for overcoming marijuana addiction include:
In addition to standard addiction treatment, our adventure and recreation programs have proven to be particularly popular and effective for patients dependent on marijuana. Many individuals who find themselves in the trappings of marijuana abuse began simply for recreation and to prevent temporary boredom. By centering your addiction treatments on outdoor activities and honing related skills, you can enjoy self-discovery, mother nature, and the recovery process without worrying about becoming complacent or distracted.
Marijuana May Be Legal, But That Doesn't Mean It's Safe
It hasn't been approved for therapeutic use by the FDA, but the hype over medical marijuana has led to legalization efforts across the US. Many states have fully decriminalized the drug; others freely allow medical use; still, others are introducing ballot measures to relax their laws. The marijuana trade has moved off the street and into regulated, taxed shops.
Our federal government has taken a hands-off policy when it comes to marijuana use, allowing states to set and enforce their own rules. However, their tacit acceptance of legalization doesn't say anything about the drug's effectiveness as a medical treatment or its potential for harm. In fact, marijuana legalization may make it easier for those already struggling with marijuana dependence to feed their cravings and could lead to the development of marijuana use disorders.
How Prevalent Is Marijuana Use?
According to the National Institute on Drug Abuse, marijuana is the most commonly-used psychotropic drug in the United States, after alcohol. It is particularly popular among young people. The 2020 Monitoring the Future Study revealed that 43.7% of 12th graders admitted using marijuana at least once in their lives, while 21.1% admitted using in the past month. 6.9% of those surveyed admitted to daily use. The NIH also reports that the number of young people who believe marijuana use is risky is decreasing.
What Is a Marijuana Use Disorder, and Is It Different Than Dependence?
Like other substances that affect brain function, marijuana can cause dependency among frequent users. The drug's active ingredient, tetrahydrocannabinol (THC), contains molecules similar to some of our body's natural neurotransmitters—endocannabinoids. When THC floods our brain's receptors for endocannabinoids, it has an intoxicating effect. This high is fun for users, but it also triggers changes in their brain chemistry. The body is made to self-regulate, and when it senses an overabundance of endocannabinoids it will respond by:
downregulating, or decreasing the number of, receptors for these compounds and/or
desensitizing, or lowering the responsiveness of, receptors for these compounds.
The increased cannabinoid action triggered by marijuana use becomes the brain's new normal, so without THC the brain will go into withdrawal.
Being dependent on a drug doesn't guarantee a use disorder. After all, many people use medications that cause dependency without being tempted to increase their dosage or frequency. When use becomes more of a need than a want, the balance tips into substance use disorder.
You may need professional help to quit marijuana if:
It is interfering with your relationships
It is leading to decreased performance at work or school
It is taking the place of other hobbies or activities you used to enjoy, and/or
It is actively harming your health
Key Risks of Long-Term Marijuana Use
Accurate marijuana research has been difficult for scientists to gather over the years, largely because pot is still classified as a Schedule I drug under the federal Controlled Substances Act. While legalization advocates insist that long-term marijuana use doesn't have any consequences, an increasing body of evidence is starting to suggest otherwise. In fact, one 2014 study published in the scientific journal Addiction showed that a wide range of medical problems may be associated with long-term marijuana use, and up to 1 in 10 regular cannabis users develop some form of dependence.
Although much of the available evidence is still correlative rather than causal, the majority of researchers agree that chronic marijuana use can be dangerous. Over time, regular pot smokers may risk addiction and dependence on the drug, along with varying degrees of anxiety, depression, and memory loss. Those who began marijuana use at age 16 and continued into adulthood are the most vulnerable to these adverse cognitive effects, although some adult users may face similar issues.
Here are some of the biggest risks facing long-term, regular cannabis users:
Altered brain structure and function
Reduced learning abilities
Memory loss
Dependence syndrome
Social anxiety disorder
Psychotic symptoms, such as hallucinations
Schizophrenia
Cardiopulmonary issues, such as chronic bronchitis
If you're currently using marijuana, there's no need to panic just yet: Researchers are still actively studying all of the long-term effects, and light users may not experience debilitating symptoms. However, for the estimated 10% of regular cannabis users who suffer from dependence, it's important to seek treatment as quickly as possible.
Your Life is Ahead of You, Make It the Best It Can Be
Do not let marijuana addiction be an obstacle between you and your health and happiness. Take control of the situation by reaching out for tried-and-true support and guidance from a compassionate team of professionals. Your well-being today, tomorrow, and for many years to come is prioritized at Decision Point Center.
Call our Arizona marijuana rehab facility at (844) 292-5010 to learn more about treatments or to request an admission.
Recommended Reading
Patients Who Chose Recovery
Share Their Experiences
- Leigh G.

- Peter O.

- Lauri A.

- Jonathan R.

- Andy