Xanax Rehab
Hope begins at Decision Point Center
Xanax Rehab in Arizona
Get Treatment for Xanax Addiction at Decision Point Center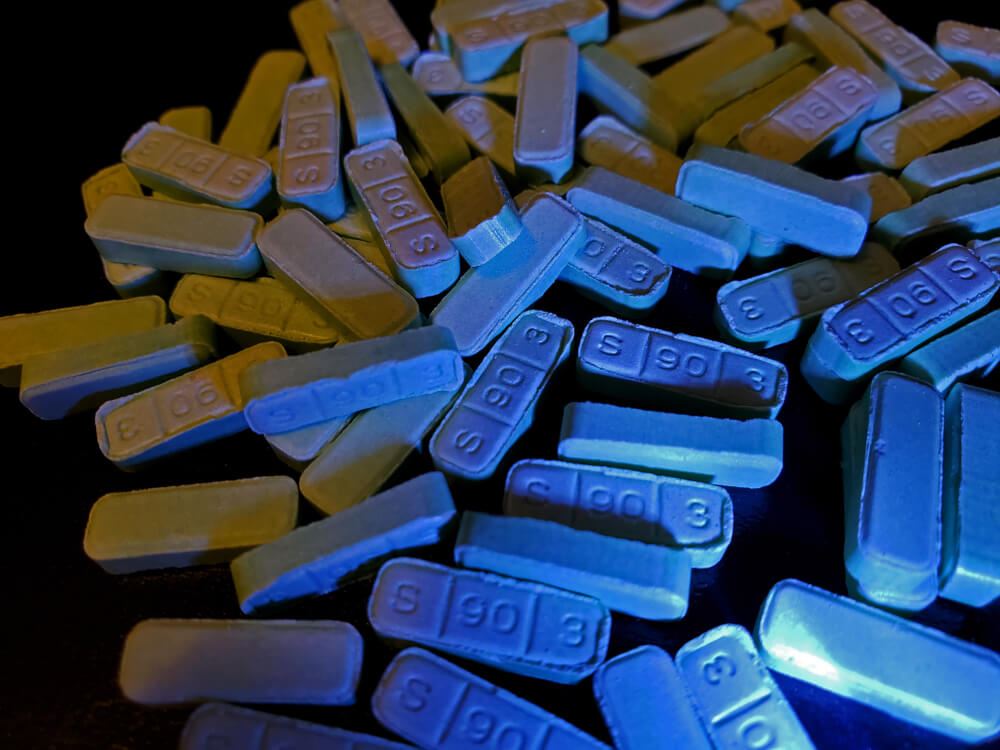 ​Xanax is one of the most commonly prescribed benzodiazepine drugs. Unfortunately, it's also one of the most addictive. Used to treat stress, panic disorders, insomnia, and anxiety, Xanax unwinds the muscles and creates feelings of relaxation and euphoria.
When Xanax users experience these enjoyable sensations, they may start to crave the drug. Xanax addiction happens fast. According to the Royal College of Psychiatrists, benzodiazepine addiction can form within 6 weeks and 4 out of 10 users become addicted.
---
If you find yourself craving Xanax and worry you may have formed an addiction, Decision Point Center can help. Call

(844) 292-5010

today to take the first step towards sobriety.
---
Take The First Step Towards Your Recovery
\

Xanax Dependence and Withdrawal

Long-term use of Xanax can lead to drug tolerance and dependence. If your body learns to tolerate Xanax, you will need to take more pills to achieve the relaxing and euphoric effects of the drug, and you may feel achy or miserable without it. People with a Xanax addiction may take up to 20 or 30 pills per day to achieve the desired effects. Once their prescription runs out, they may seek the drug through illegal means.

Because your body gets used to Xanax, quitting may be especially difficult from a physical standpoint. If you stop taking Xanax "cold turkey," or all at once, you may experience symptoms of physical dependence and withdrawal.

Symptoms of Xanax withdrawal include:
Headaches
Dizziness
Numbness and tingling (in the hands, feet, or face)
Blurred vision
Anxiety
Aggression
Irritability and mood swings
Aches and pains
Tense muscles
Hypersensitivity to light and sound
Nausea and vomiting
Nightmares and insomnia
Depression
Paranoia
Suicidal thoughts
In some cases, Xanax withdrawal can cause tremors, seizures, and difficulty breathing. If convulsions occur, withdrawal can even be deadly.
To stop using Xanax safely, you will need to quit over time and/or seek medically assisted detox and rehabilitation.
---
At Decision Point Center, we can manage the effects of withdrawal and help you beat drug dependency. Call us at

(844) 292-5010

to get started.
---
Read More
Read Less
Working to make your recovery affordable by accepting most insurances
Do not be discouraged if you are not seeing your insurance provider listed on our website. We take many types of insurance! Call Today:
(844) 292-5010
In-Network: BCBS

In-Network: Aetna

In-Network: Humana

In-Network: Cigna

In-Network: Carelon

In-Network: MultiPlan

In-Network: HMC

In- Network: Shasta

In-Network: Anthem

In-Network: Tricare

In-Network: Health Choice

In-Network: ACPN

In-Network: FedMed

In-Network: MagellanHealth

Out of Network: Oxford Health